← Older posts
As we are leaving the scorching summer, Nuvonton continues to hack at their Cortex-M product portfolio with this time a focus on secure MCUs based on the M4 with either Ethernet MAC or CAN FD and USB. We were checking on the MCX products from NXP announced in June, unfortunately no products yet.
Infineon
Only minor changes in the CY8C41xx families this month.
Microchip
There were less than 30 new parts with the PIC18Fx6 taking the lion's share.
Nuvoton
Nuvoton launched the new M463 and M467.
The M467 Ethernet/Crypto series is based on a 200 MHz Cortex-M4 core and features 1.7/3.6 V operating voltage, with -40°C/+85°C temperature range and ESD immunity with HBM 2 KV and EFT 4.4 KV. It provides up to 1024 kB dual bank of Flash memory and 512 KB SRAM for run time operation. The dual bank Flash memory design supports Firmware Over-The-Air (FOTA) process. Additionally, the M467 series supports Execute-Only-Memory (XOM) function to protect confidential code.
The M467 Ethernet/Crypto series interface support includes Ethernet 10/100 MAC, hardware crypto engine, Key Store, true random number generator (TRNG), programmable audio PLL, HyperBus interface (HBI), 4 sets of CAN FD, USB HS OTG, USB FS OTG, up to 24 channels of 16-bit PWM, 10 sets of UART, 4 sets of SPI/I2S, 2 set of Quad-SPI, 5 sets of I²C, and a real-time clock (RTC). On the analog front, the series also provides 4 sets of analog comparators, up to 28 channels of 12-bit SAR ADC, and 2 channel of 12-bit DAC.
The M463 CAN FD/USB HS borrows the same features as the M467 and extends the temperature to -40°C/105°C, but only supports 256kB flash and 128 kB RAM. Peripheral support is also different: hardware crypto engine, key store, true random number generator (TRNG), 2 sets of CAN FD, USB HS OTG, up to 24 channels of 16-bit PWM, 8 sets of UART, 4 sets of SPI/I2S, 2 set of Quad-SPI, 5 sets of I²C, and a real-time clock (RTC). On the analog front, the M463 includes 2 sets of analog comparators, up to 16 channels of 12-bit SAR ADC.
4 part numbers were released for each series.
NXP
No change this month. Here is a recap of a major change announced during the summer:
Apart from a few variants for the i.MXRT106x (package) and i.MX6x (without ethernet), NXP announced a new product portfolio, the MCX.
The message is centered on the intelligent edge: secure products that can carry complex functions close to the sensors.
NXP also touts the first instantiation of NXP's new, specialized neural processing unit (NPU) for accelerating inference at the edge.
The Cortex-M33-based portfolio seem to cover a vast array of markets and use cases. Frequencies range from 32 to 250MHz with up to 4MB/1MB of Flash/RAM. 4 series of devices use the same tools (including the company's MCUXpresso) and software foundations:
MCX N Advanced series: designed for secure, intelligent applications, with families that include an integrated EdgeLock® secure subsystem and dedicated NPU for real-time inference. This will likely be the top of the line series, with abundant peripherals and memory.
MCX A Essential series: optimized to provide critical functionality for a broad range of applications where cost constraints and time to market are key considerations. This series will likely offer a large portfolio of general-purpose devices.
MCX W Wireless series: offers low-power narrowband connectivity, including BLE. Designed to simplify adding wireless connectivity to IoT devices, its energy-efficient radio helps extend the battery life of small connected systems.There doesn't seem to be a differentiating feature, beyond the Cortex-M33 which the other NXP wireless products don't have.
MCX L Ultra-Low Power series: designed for power-critical applications. With one of the industry's lowest dynamic power consumption offerings, these devices can help extend battery life significantly compared to traditional MCUs. We will have to see when we get the power numbers…
No timeline nor products have been announced yet, we will have to wait an additional few months (quarters?) to get the details.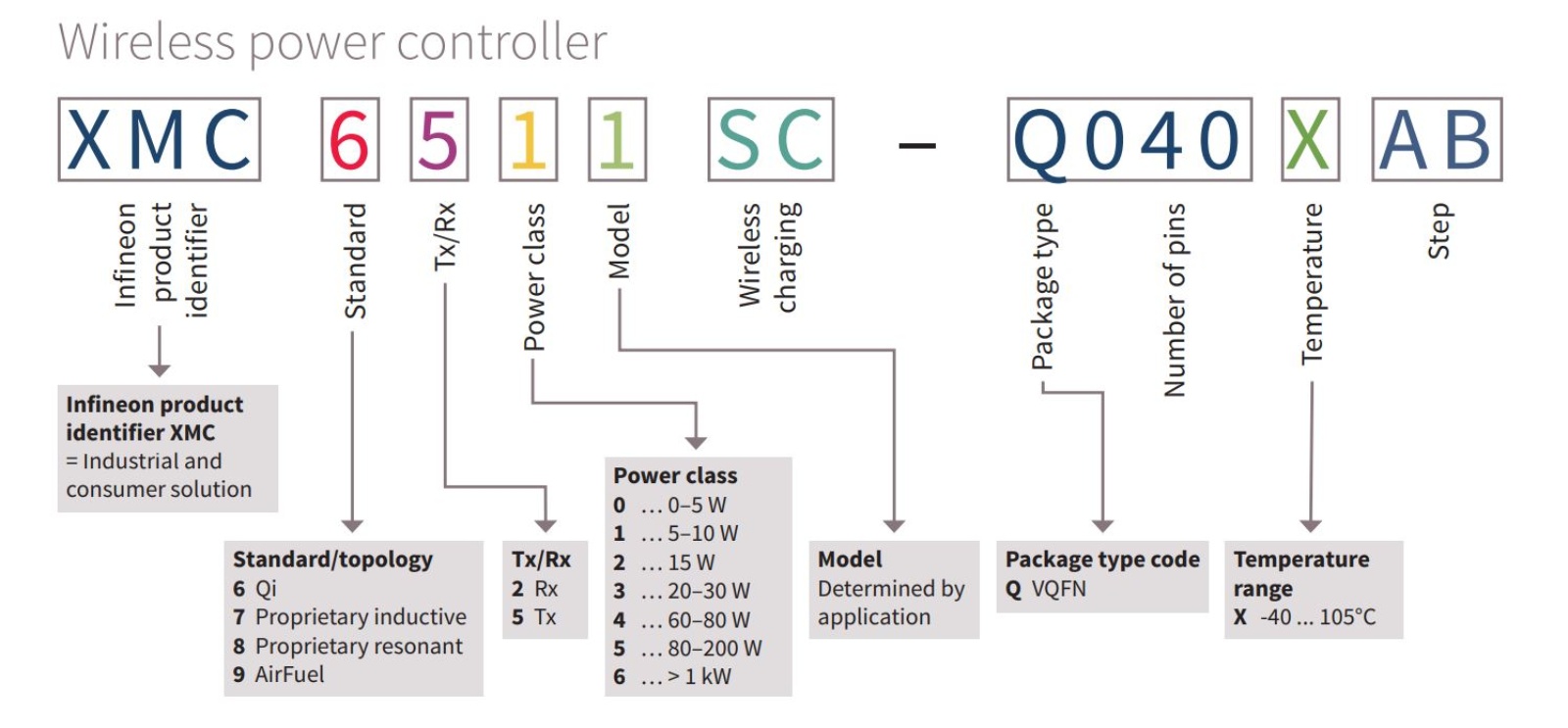 Renesas
There were new revisions of existing part numbers in the RL78 family, revisions are marked with the #00/#10/#15 suffixes.
SiliconLabs
No significant change.
ST Microelectronics
ST was quiet this month.
Texas Instruments
No change o the TI portfolio this month.
Newsletter
|
Microchip has been very active with 100s of new products including a 5V Cortex-M0+ family to beef up its existing porfolio of Cortex-M based MCUs. SiliconLabs was also the darling this month with new Cortex-M33 MCU-only parts based off of the Bluetooth EFR32xG23 platform and more 8051-based low cost options with the EFM8BB5 family.
Infineon
Infineon had only minor changes to the site.
Microchip
There was a large number of interesting new parts from Microchip: The ATSAMC and ATSAMD got new 64-Lead VQFN packages (-MM suffix). 171 new PIC24FxxKA with a 16 MIPS 16-bit core, 1.8 to 3.6V, from 14 to 28 pins and 4 to 16 kB of FLash. The PIC24FJ got some reinforcement with close to 250 new parts, again with a 16-bit core and 16 MIPS.
Last but not least, over 100 new Cortex-M parts were released to complement the existing PIC32CM2532 and PIC32CM5164 families. Of particular interest is the PIC32CM JH series, a 5V Cortex M0+ series designed for applications that operate in noisy environments such as Automotive and Industrial. These products feature hardware for Functional Safety which include ECC with Fault Injection and mBIST as well as functionality for Secure Boot and can be paired with a Security IC for Security Applications.
Renesas
There was a bit of cleanup in the RL78 portfolio with a lot of the #W0 and #U0 packaging options removed, over 400 total.
SiliconLabs
SiLabs launched the EFM8 BB5 product line, part of the wide supply 5 Volt Busy Bee family. It is a general-purpose line of 8-bit 8051-based MCUs. the EFM8BB5 offers an efficient 8051 core, 5 Volt-capable I/O, precision analog, accurate internal oscillators, and enhanced pulse-width modulation. 24 parts were released.
The company also released the EFM32PG23 Gecko family (12 parts) with a Cortex-M33 core running at 80 MHz and up to 512/64 kB of Flash/RAM. The EFM32PG23 family is a software compatible MCU-only version of the EFR32xG23 wireless SoC platform, namely FG23 and ZG23.
ST Microelectronics
ST had 14 new devices, but mostly temp/package variants of existing ones.
Texas Instruments
No change.
Newsletter
|
← Older posts
Sign up for our newsletter
Recent Posts

Archives

Categories