← Older posts
As the year comes to an end, Infineon is filling Santa's sleigh with a few nice gifts in the form of the first parts in the XMC7000 family. With dual or triple Cortex-M7/M0+ cores Infineon wants to tackle the higher end of the industrial market. Up to 8MB/1MB of Flash/RAM, Gb Ethernet and -40 to 125C temperature grade can certainly crunch numbers and report to the mother ship from a rough industrial environment. Developers will have plenty to play with for Christmas.
Enjoy the upcoming break!
Infineon
Infineon unveilled the much anticipated XMC7000 family, with in total, 17 products split across 2 different sub-families. The XMC7000 is built on a low-power 40-nm process and relies on single or dual Cortex-M7 cores supplemented by a 100-MHz Cortex-M0+ core. Crypto engine, 2.7 to 5.5V voltage range, -40 to 125C temprature grade, CAN FD, Ethernet, SDHC are all standard.
The XMC7100 group runs the Cortex-M7 at 250MHz while the XMC7200 bumps it up to 350MHz. Other differences include 4MB/768kB vs. 8MB/1MB of Flash/RAM and 10/100 vs. 1Gb Ethernet. Parts are available in TQFP and LFBGA packages scaling from 100 to 272 pins. The family addresses industrial market needs and is ideal for motor control, digital power conversion and I/O applications.
Even if the frequencies are relatively modest, the XMC7000 is a beast for solid (and redundant) industrial control applications.
Managing multiple cores is always fun so we hope Infineon will provide a solid SDK to facilitate software development.
We shouldn't forget a newish PSoC4 family, the PSoC™ 4100S Max that supplements the existing portfolio with more flash, more GPIOs and introduces the next generation touch interface CAPSENSE ™ IP, MSC CAPSENSE ™. This makes the family suitable for HMI applications as it supports segment LCDs. Beyond the touch focus, the 4100S Max is based on a 48-MHz Cortex-M0+ core, and includes 384kB/32kB Flash/RAM, a crypto accelerator, one 12-bit, 1-Msps SAR ADC, 2 op-amps, 5 serial communication blocks (configurable as I2C, SPI, or UART), a CAN-FD. It comes in 48-TQFP, 64-TQFP and 100-TQFP packages. You can find the 18 new parts in your local store under the reference CY8C4148/9.
Microchip
This month Microchip added variants of existing parts in the ATSAMC21 and PIC32CM2532 (Cortex-M0+), ATSAMV70 (Cortex-M7), AVR16DD, AVR32DD (AVR) families with new package options.
The AVR64DA64, DSPIC33CK and a few PIC16 and 18 parts got the VAO treatment (recommended for automotive design).
Nuvoton
Nuvoton added the Cortex-M0 M071 series for smart home appliance applications. The M071 series provides certified Software Test Library (STL) to significantly reduce the development time and efforts to pass IEC60730-1 Class B certification for home appliances. The M071 series runs up to 50/72 MHz and features 2.5V to 5.5V wide operating voltage, -40°C to 105°C wide operating temperature, a variety of packages with wide pin pitch, and excellent high immunity characteristics by ESD HBM 8 kV and EFT 4.4 kV, which greatly meets the rigid requirements for stability, reliability and safety of home appliance systems.
The M071 series offers up to 256kB/20kB of Flash/RAM. There are plenty of peripherals, including one built-in temperature sensor, 4 UART, 1 SPI/I²S, 2 I²C, a 12-bit ADC, and one USB 2.0 FS device with PHY.
Nuvoton also added a few variants, this time with more flash(256kB) for the Cortex-M23 based M254/8.
NXP
NXP continues to expand the i.MXRT cross over platform with this month the i.MX RT1040. Reminder, the i.MX RT is part of the EdgeVerse™ edge computing platform: "Whether you're designing next-generation wearables or industrial robots, count on NXP edge processing solutions for applications that respond in real-time—securely and autonomously." It is stil unclear how the new MCX MCUs plays into it, but this is another story.
The i.MX RT1040 MCU uses a 9×9 or 11×11 mm package, with a 600 MHz Cortex-M7, 512 kB of Flash, and a rich set of peripherals with one Ethernet controller, one USB with PHY and 2x FlexCAN.
4 parts were unveiled.
Renesas
Renesas beefed up their RX671 with over 30 new products, while the RL78 got close to 200 new variants of existing products.
SiliconLabs
No significant change.
ST Microelectronics
No significant change.
Texas Instruments
No change o the TI portfolio this month.
Newsletter
|
In this balmy fall, it looks as if the MCU community is holding its breath after a breakneck 2021 and 2022. A few companies are brushing up their portfolio with new revisions of existing silicon or tactically filling holes as ST knows how to do it. Nuvoton continues to add to their Cortex-M portfolio, although at a slower pace.
Infineon
Only minor changes occurred in the CY9BF families this month, mainly adding E1 suffixes, although they seem to have been in datasheets for a little while.
Microchip
There were 45 parts in the ATSAM families, with some new suffixes (MMx = VQFN package, 85C? as it is not described in the datasheet). There were also a dozen of AVR64DD with 14 and 20 pin packages, expanding into the lower end with a 24MHz AVR core.
Nuvoton
Nuvoton had a few variants in the M03x family and also launched the M029 family including the M029GGC0AE for Optical Transceiver. It is based on a 48 MHz Cortex-M0 with 32/2 KB Flash/RAM memory, 2.7V ~ 3.6V operating voltage, 5V I/O tolerant, and -40°C to +105°C operating temperature.
The M029GGC0AE includes 2 sets of 32-bit timers, 1 set of UART, 1 set of SPI, 2 sets of I2C supporting 400KHz Slave Mode, and 5 channels of PDMA, a built-in temperature sensor with ±1.6°C deviation from 0°C to 70°C and ±2°C deviation from -40°C to 105°C, internal voltage reference that can output 2.5V, 11 channels of 1.4 MSPS 12-bit SAR ADC and 2 sets of 12-bit DAC.
NXP
No change this month. Here is a recap of a major change announced during the summer:
Apart from a few variants for the i.MXRT106x (package) and i.MX6x (without ethernet), NXP announced a new product portfolio, the MCX.
The message is centered on the intelligent edge: secure products that can carry complex functions close to the sensors.
NXP also touts the first instantiation of NXP's new, specialized neural processing unit (NPU) for accelerating inference at the edge.
The Cortex-M33-based portfolio seem to cover a vast array of markets and use cases. Frequencies range from 32 to 250MHz with up to 4MB/1MB of Flash/RAM. 4 series of devices use the same tools (including the company's MCUXpresso) and software foundations:
MCX N Advanced series: designed for secure, intelligent applications, with families that include an integrated EdgeLock® secure subsystem and dedicated NPU for real-time inference. This will likely be the top of the line series, with abundant peripherals and memory.
MCX A Essential series: optimized to provide critical functionality for a broad range of applications where cost constraints and time to market are key considerations. This series will likely offer a large portfolio of general-purpose devices.
MCX W Wireless series: offers low-power narrowband connectivity, including BLE. Designed to simplify adding wireless connectivity to IoT devices, its energy-efficient radio helps extend the battery life of small connected systems.There doesn't seem to be a differentiating feature, beyond the Cortex-M33 which the other NXP wireless products don't have.
MCX L Ultra-Low Power series: designed for power-critical applications. With one of the industry's lowest dynamic power consumption offerings, these devices can help extend battery life significantly compared to traditional MCUs. We will have to see when we get the power numbers…
No timeline nor products have been announced yet, we will have to wait an additional few months (quarters?) to get the details.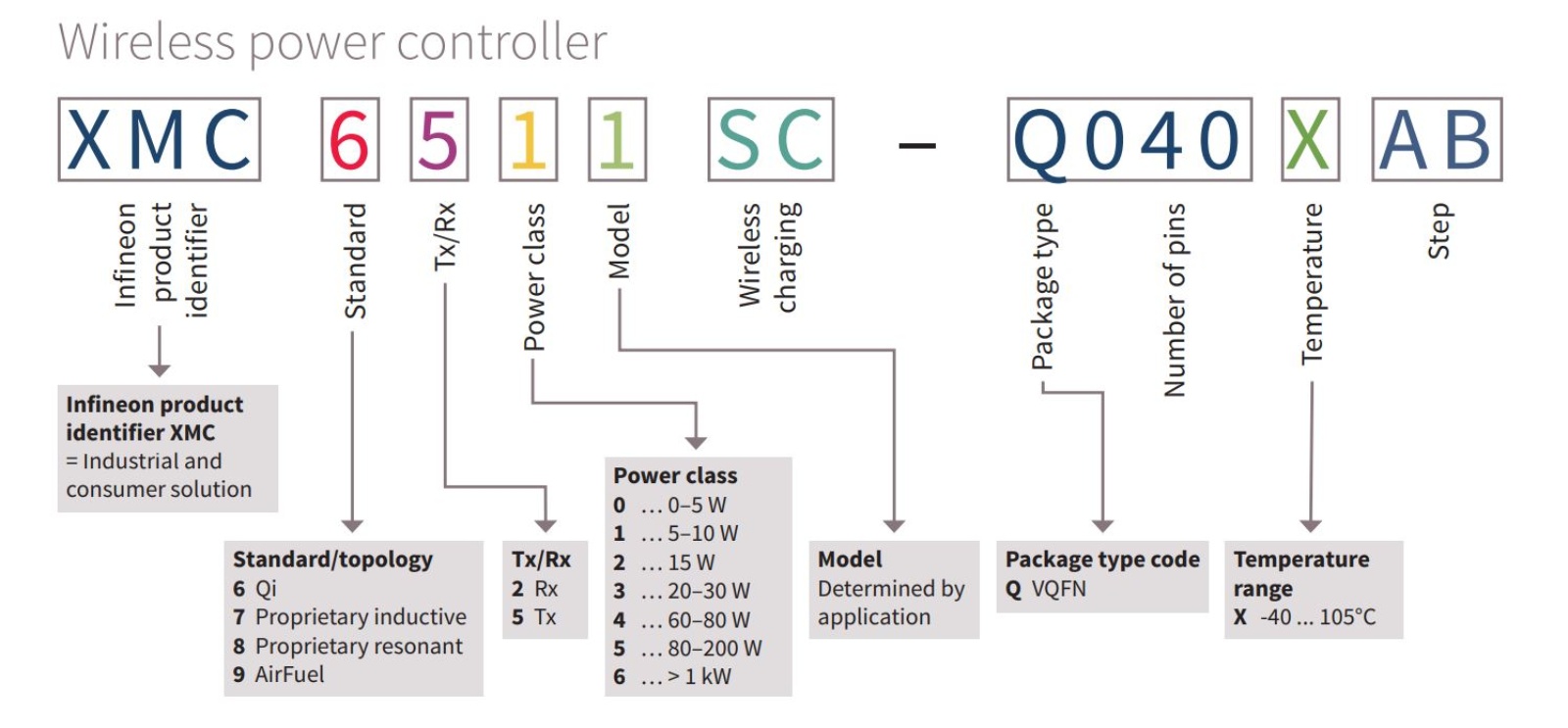 Renesas
There were close to 200 new part numbers in the RA family, mostly new revisions of existing part numbers, revisions are marked with the #AA1/BA0/BA1/BC0/HA0/HA1/HC0 suffixes.
SiliconLabs
No significant change.
ST Microelectronics
ST added a 64 kB of Flash variant of the STM32F051, the STM32F070 with a 64-pin variant and a 1MB flash variant of the STM32F469, just between the existing 512 kB and 2 MB parts.
Texas Instruments
No change o the TI portfolio this month.
Newsletter
|
← Older posts
Sign up for our newsletter
Recent Posts

Archives

Categories