← Nuvoton adds Ethernet and CAN FD to its Cortex-M product porfolio
Infineon Christmas gift →
Minor tweaks for the fall
In this balmy fall, it looks as if the MCU community is holding its breath after a breakneck 2021 and 2022. A few companies are brushing up their portfolio with new revisions of existing silicon or tactically filling holes as ST knows how to do it. Nuvoton continues to add to their Cortex-M portfolio, although at a slower pace.
Infineon
Only minor changes occurred in the CY9BF families this month, mainly adding E1 suffixes, although they seem to have been in datasheets for a little while.
Microchip
There were 45 parts in the ATSAM families, with some new suffixes (MMx = VQFN package, 85C? as it is not described in the datasheet). There were also a dozen of AVR64DD with 14 and 20 pin packages, expanding into the lower end with a 24MHz AVR core.
Nuvoton
Nuvoton had a few variants in the M03x family and also launched the M029 family including the M029GGC0AE for Optical Transceiver. It is based on a 48 MHz Cortex-M0 with 32/2 KB Flash/RAM memory, 2.7V ~ 3.6V operating voltage, 5V I/O tolerant, and -40°C to +105°C operating temperature.
The M029GGC0AE includes 2 sets of 32-bit timers, 1 set of UART, 1 set of SPI, 2 sets of I2C supporting 400KHz Slave Mode, and 5 channels of PDMA, a built-in temperature sensor with ±1.6°C deviation from 0°C to 70°C and ±2°C deviation from -40°C to 105°C, internal voltage reference that can output 2.5V, 11 channels of 1.4 MSPS 12-bit SAR ADC and 2 sets of 12-bit DAC.
NXP
No change this month. Here is a recap of a major change announced during the summer:
Apart from a few variants for the i.MXRT106x (package) and i.MX6x (without ethernet), NXP announced a new product portfolio, the MCX.
The message is centered on the intelligent edge: secure products that can carry complex functions close to the sensors.
NXP also touts the first instantiation of NXP's new, specialized neural processing unit (NPU) for accelerating inference at the edge.
The Cortex-M33-based portfolio seem to cover a vast array of markets and use cases. Frequencies range from 32 to 250MHz with up to 4MB/1MB of Flash/RAM. 4 series of devices use the same tools (including the company's MCUXpresso) and software foundations:
MCX N Advanced series: designed for secure, intelligent applications, with families that include an integrated EdgeLock® secure subsystem and dedicated NPU for real-time inference. This will likely be the top of the line series, with abundant peripherals and memory.
MCX A Essential series: optimized to provide critical functionality for a broad range of applications where cost constraints and time to market are key considerations. This series will likely offer a large portfolio of general-purpose devices.
MCX W Wireless series: offers low-power narrowband connectivity, including BLE. Designed to simplify adding wireless connectivity to IoT devices, its energy-efficient radio helps extend the battery life of small connected systems.There doesn't seem to be a differentiating feature, beyond the Cortex-M33 which the other NXP wireless products don't have.
MCX L Ultra-Low Power series: designed for power-critical applications. With one of the industry's lowest dynamic power consumption offerings, these devices can help extend battery life significantly compared to traditional MCUs. We will have to see when we get the power numbers…
No timeline nor products have been announced yet, we will have to wait an additional few months (quarters?) to get the details.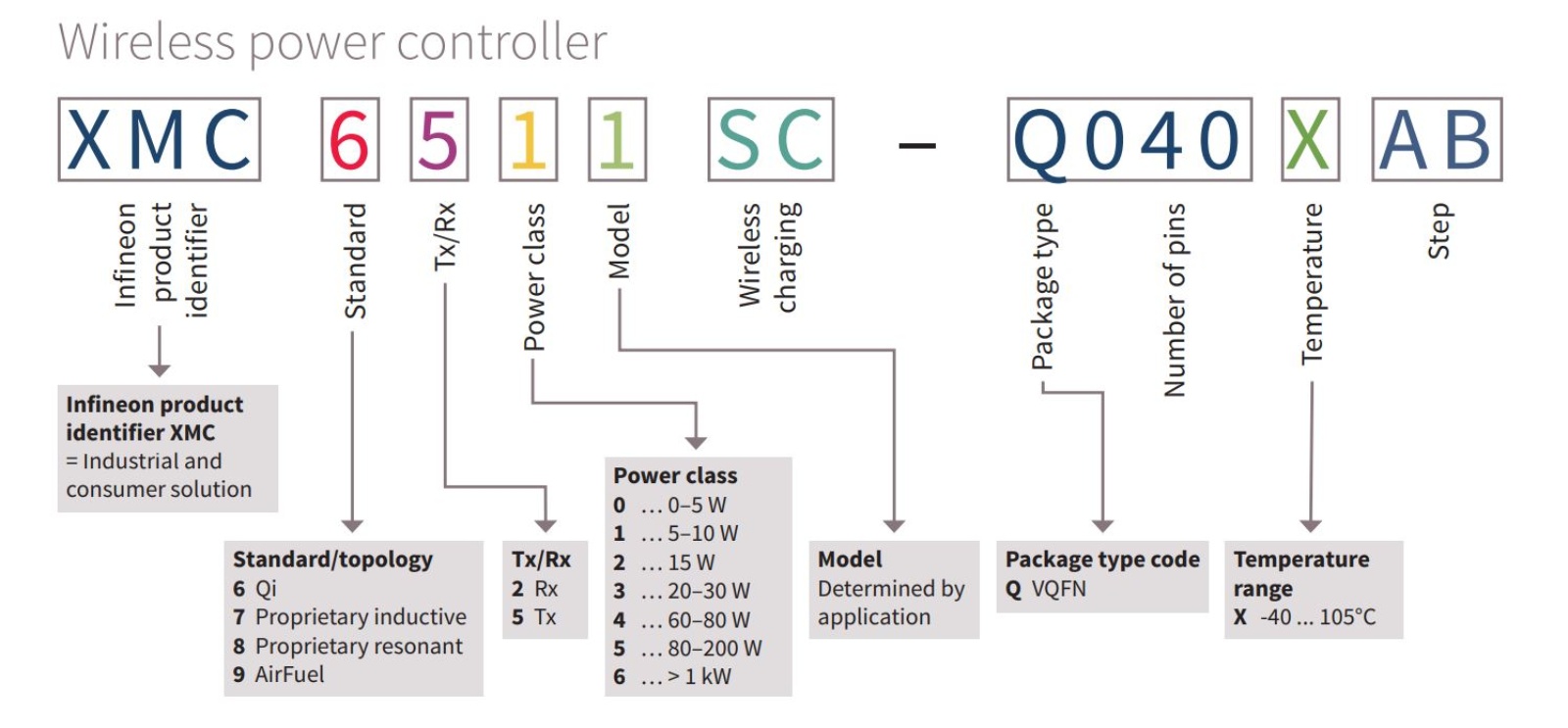 Renesas
There were close to 200 new part numbers in the RA family, mostly new revisions of existing part numbers, revisions are marked with the #AA1/BA0/BA1/BC0/HA0/HA1/HC0 suffixes.
SiliconLabs
No significant change.
ST Microelectronics
ST added a 64 kB of Flash variant of the STM32F051, the STM32F070 with a 64-pin variant and a 1MB flash variant of the STM32F469, just between the existing 512 kB and 2 MB parts.
Texas Instruments
No change o the TI portfolio this month.
Newsletter
|
Permalink
.
← Nuvoton adds Ethernet and CAN FD to its Cortex-M product porfolio
Infineon Christmas gift →
Sign up for our newsletter